Online Stores & Marketplaces
Reach more customers & increase savings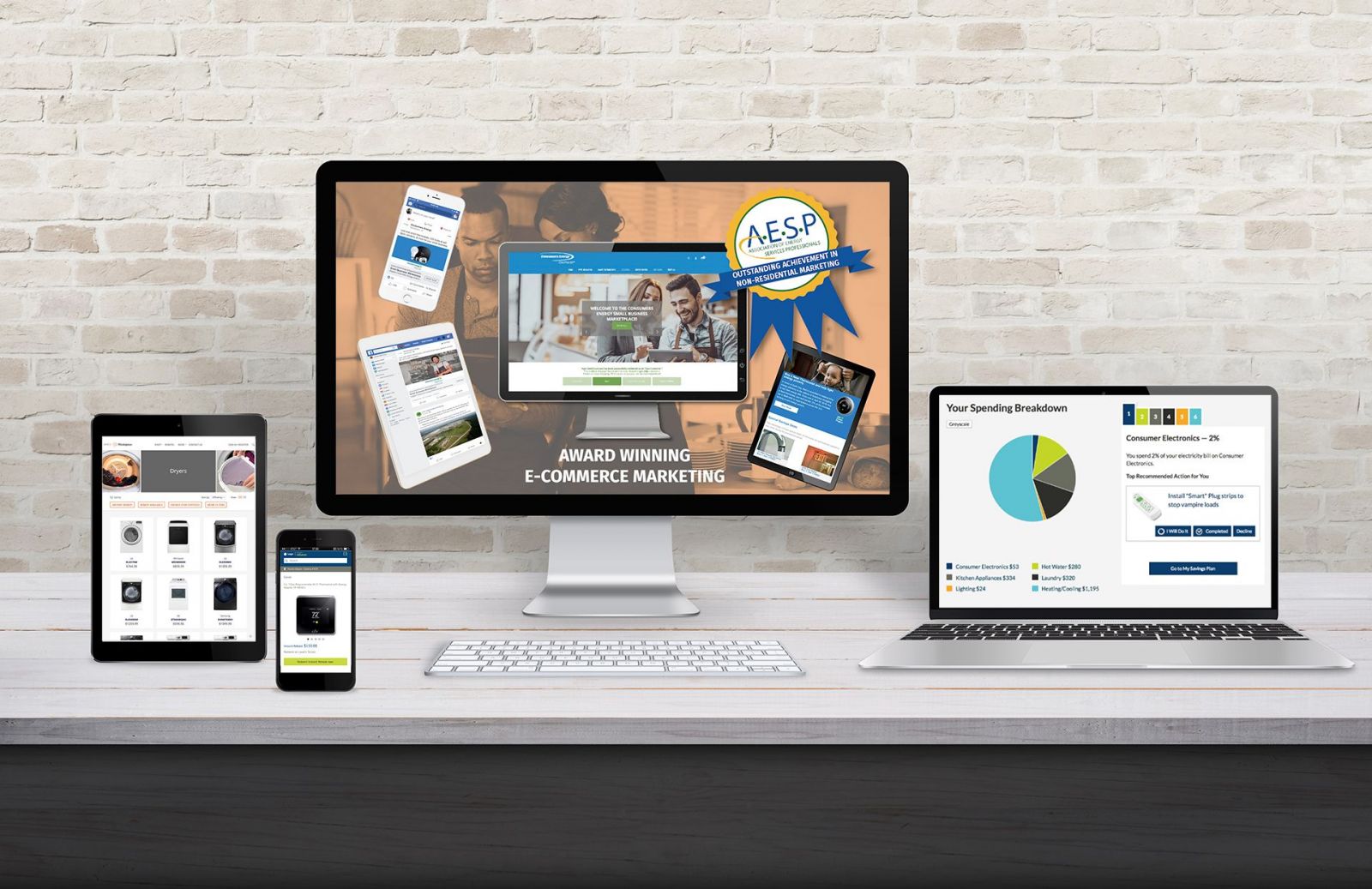 If you want to engage small business customers in conservation efforts, especially those in remote and rural areas of your service territory, an online store is a great way to do it.
Online stores allow small businesses to easily shop for DIY-friendly energy- and water-saving products without having to go to a store. And with our marketplace extensions, you can build digital customer engagement and lead generation for trade allies into your C&I portfolio, for deeper and broader program participation.
Whether you choose to increase product offerings and integration with your retail product programs by adding appliances from other retailers, or smooth the customer journey by offering product installation from registered trade allies, our scalable e-commerce solutions and award-winning marketing can help you meet your savings and customer satisfaction goals in this hard-to-reach market. AM Conservation Group's small business marketplaces have proven their ability to serve as a savings lever in major IOU C&I portfolios and can be either an enhancement to a residential online store or a standalone online store.
Trade Ally Bulk Ordering Portals
Streamline procurement & warehousing for your partners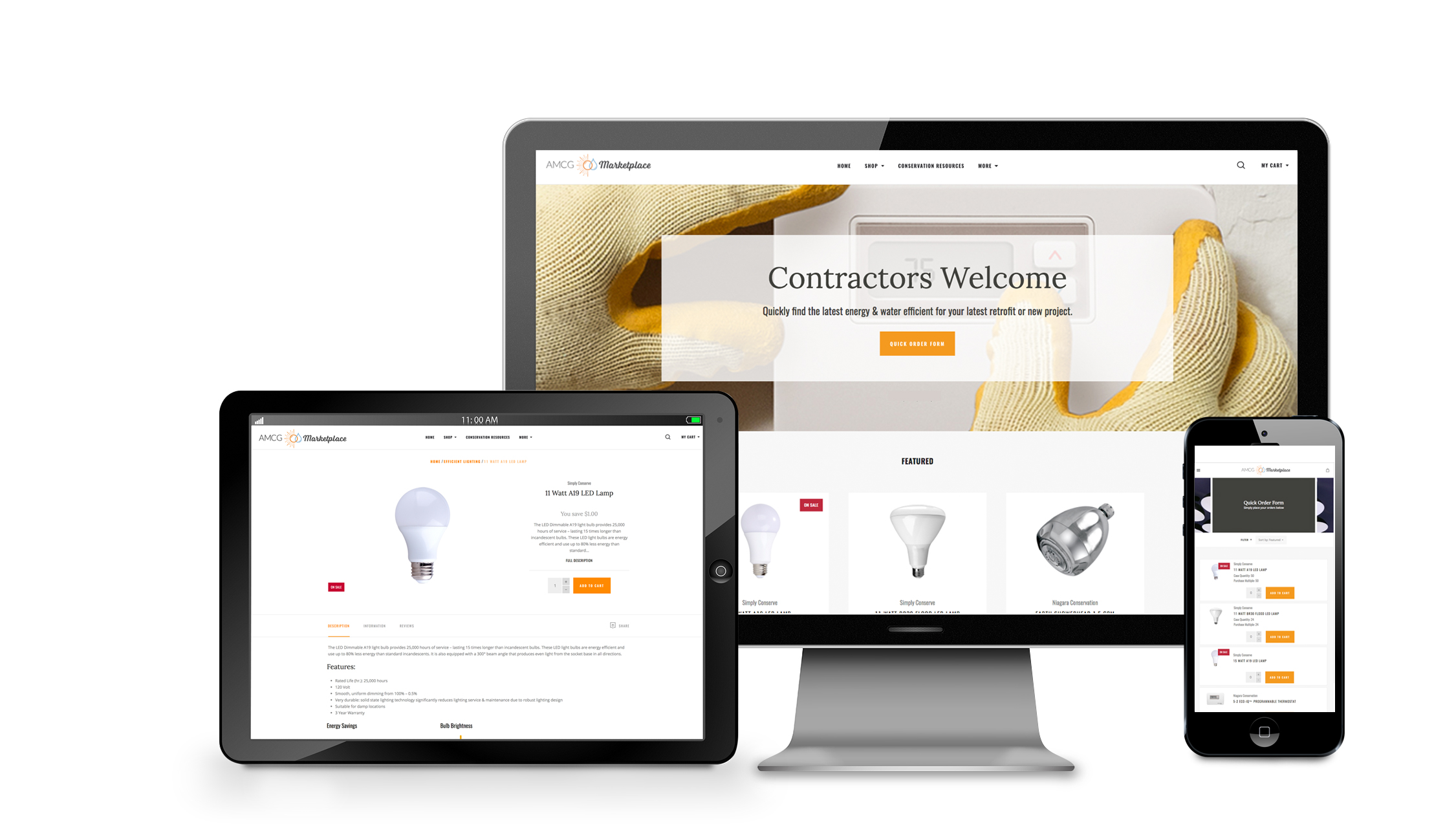 Trade allies are the backbone of successful utility-based C&I energy savings programs. What if you could make their job easier and help them reduce costs?
AM Conservation Group's bulk product ordering portals for trade allies combine our manufacturer-direct product pricing, with enterprise-grade e-commerce technology and industry-leading logistics capabilities to get bulk product at your trade allies' job sites on time and on-budget.
Take advantage of our buying power—combined with our strong distributor relationships—to negotiate the best pricing on LED lighting, weatherization, showerheads, aerators, power strips, smart thermostats and more for your trade allies. Our bulk ordering portals were designed and developed with busy contractors in mind. They are responsively designed to work on all mobile devices, feature secure and easy one-click reorders of common product bundles and accept payment via purchase order or credit card. We'll even set up their accounts and provide a training session to help smooth onboarding and increase participation.